Company
Central Spa & Pool Supply Ltd. is a wholesale distributor of hot tub and swimming pool products and accessories with a reputation as Canada's premier
Parts Specialist.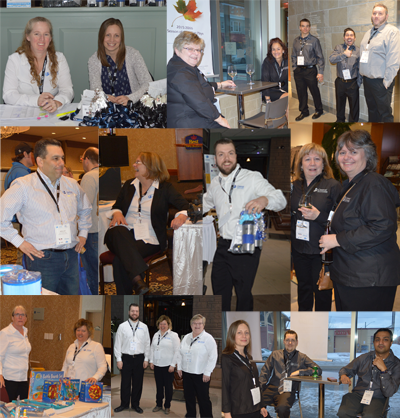 Central provides one-stop shopping convenience to the spa and pool industry dealers and service technicians. It is the "go-to" distributor today for spa parts and products and is fast becoming the same for swimming pools parts and accessories as well. According to Rob Pagliaro, President of Central Spa & Pool Supply, "We are committed to servicing you better than anyone else does and we strive to know our products better as well."
Central's highly efficient logistic operation is unmatched in the industry. Orders received by 1pm are shipped the same day with over 98% average order-fill-rate. All regions are serviced as quickly as possible with most of central Canada receiving next-day delivery..
"We continue to expand our product offering. Our key objective is to provide better one-stop-shopping efficiency to our dealers. All new products, such as the recently added on-ground pools and spas from Fox Pools, are backed with technical support. And most important, we support our professional trade clients, redirecting any consumer inquiries to them."
We take our business seriously ... but we like to have fun while working & to enjoy those we work with and service.
Our History
Central was founded in 1991 in response to the industry's need for a better supply of hot tub parts and technical support for service technicians. Founders Peter and Lynda Wolfhard started this as an adjunct to their Waterloo service company Westmount Pool & Spa. The proliferation of hot tub models had created a challenge for service departments to keep abreast of parts and technical issues. Central became the go-to distributor to rely on for troubleshooting and finding hard-to-locate parts for all hot tub models
In 1997 the company moved to Midland operating as Central Ontario Spa and Leisure Ltd. Their role as leaders in hot tub technical support became well established as they developed cross reference charts for hard to find parts and offered technical seminars for the service sector. The name evolved with the business to Central Spa & Pool Supply Ltd. when pool parts were added to the product line.
In 2011, Rob Pagliaro joined the company as General Manager bringing extensive industry experience and contacts. He started in the pool and spa industry with a major pool builder and expanded his industry experience in sales with three chemical suppliers - Mursatt Chemicals, BioLab Inc. and Natural Chemistry.
In 2013, Rob Pagliaro purchased Central Spa & Pool Supply Ltd.
In 2016, we celebrated 25 years in the Spa & Pool Business